Posted By broadbean on 3
It is necessary that we take rest and freshen up in between work or even while traveling a long distance. To freshen up or to arrange a one night stay in an unknown city like Kochi is important to find budget hotels which would fit in our pockets. Budget hotels in Kochi are to be over expensive; it is true to a limit too but not completely true. There are budget hotels in Kochi where you can arrange for a stay with the help of BroadBean on your war to Alleppey, Munnar, Ooty, Kumarakom and other beautiful parts of Kerala.  In Kochi, hotels have never seen a dull season it is always flooded with customers mostly tourists. There are a number of budget hotels available in Kochi with great interiors, good housekeeping facilities and a different verity of foods of different parts of the world.
Some of such budget hotels in Kochi include:
Millennium Continental – A soothing and relaxing texture to your vacation
It is a budget hotel in Kochi near the Ernakulam Railway Station, with a very soothing and relaxing ambiance. The interior of the hotel is decorated and painted with a classic touch in it. The bright white paint of the hotel brings in a positive energy, which will helps you to relax. The rate of the hotel per night is a minimum of 1,900/INR per night. The spacious and airy ambiance of the hotel will provide you a clear relief from the congested city life.
Hotel Abad Chullickal – An Elegant European Touch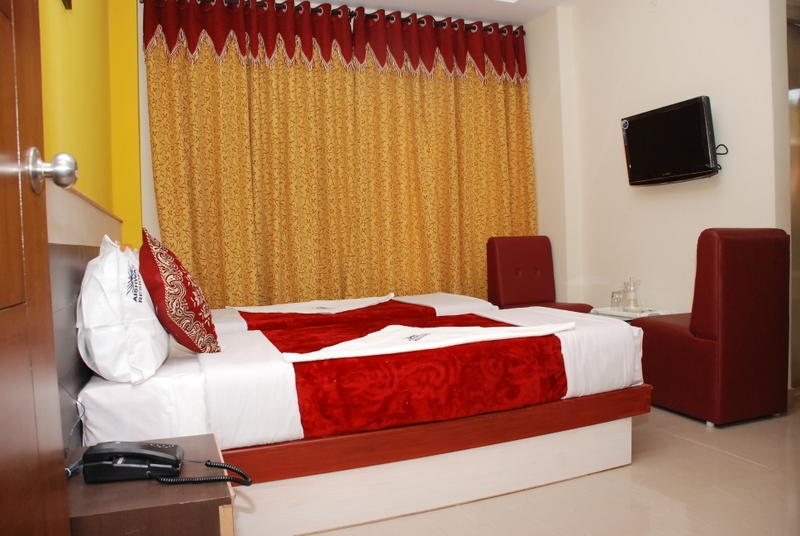 This is a budget hotel is located at Chullickal in Fort Kochi. The refreshing color and the mild lightings of the hotel give in a cozy feeling to your stay. Some rooms of this hotel are provided with separate living room and kitchen facilities which ease your stay. Room rent per day ranges from 1,600/INR per night.
Vedanta Wake Up! – A Transit Hotel
 This is a transit hotel with budget rooms located at Fort Kochi. This hotel in Kochi has the cheapest rates for rooms which start from 830/INR per night. It is the best place in Kochi to greet and meet new souls and make new friends. Private quarters with king size bed and dormitories with bunk beds and lockers are also available, dorm rooms with mixed-gender facilities are also available at this hotel.
Hotel Aiswarya – A Family Vacation Spot
It is a modest hotel with cheap accommodation in Kochi located at the Warriam Road near Jose Junction. This hotel has a no of 55 well-furnished rooms mainly occupied by businessmen, couples, and families. The rate per room ranges from 1,500/INR per night. It is a preferable and best vacation spot for families.
kerala hotels allow booking which makes the traveling easy and tension free, BroadBean now helps you reduce your tension and helps you book hotels and arrange the stay in Kochi by finding the hotels within your budget. Now traveling made easy.
0 Votes
0 Comments
Share
Add Bookmark
Delete
Delete
DEL2